Disclosure: Some of the below are affiliate links, meaning, at no additional cost to you, I will make a commission if you click through and make a purchase
This video and article are a bit different than my normal reviews and recommendations. Due to the COVID-19 pandemic, I wanted to do something more for the Science Fiction community. I reached out to Sci-Fi authors and asked if they would like to submit a video recommending their books. If you are looking for a book to read and one of them sounds interesting to you, click the links below to show your support. The books below are a wide range of genres to suit any preference.
Thank you again and I hope you enjoy the video.
---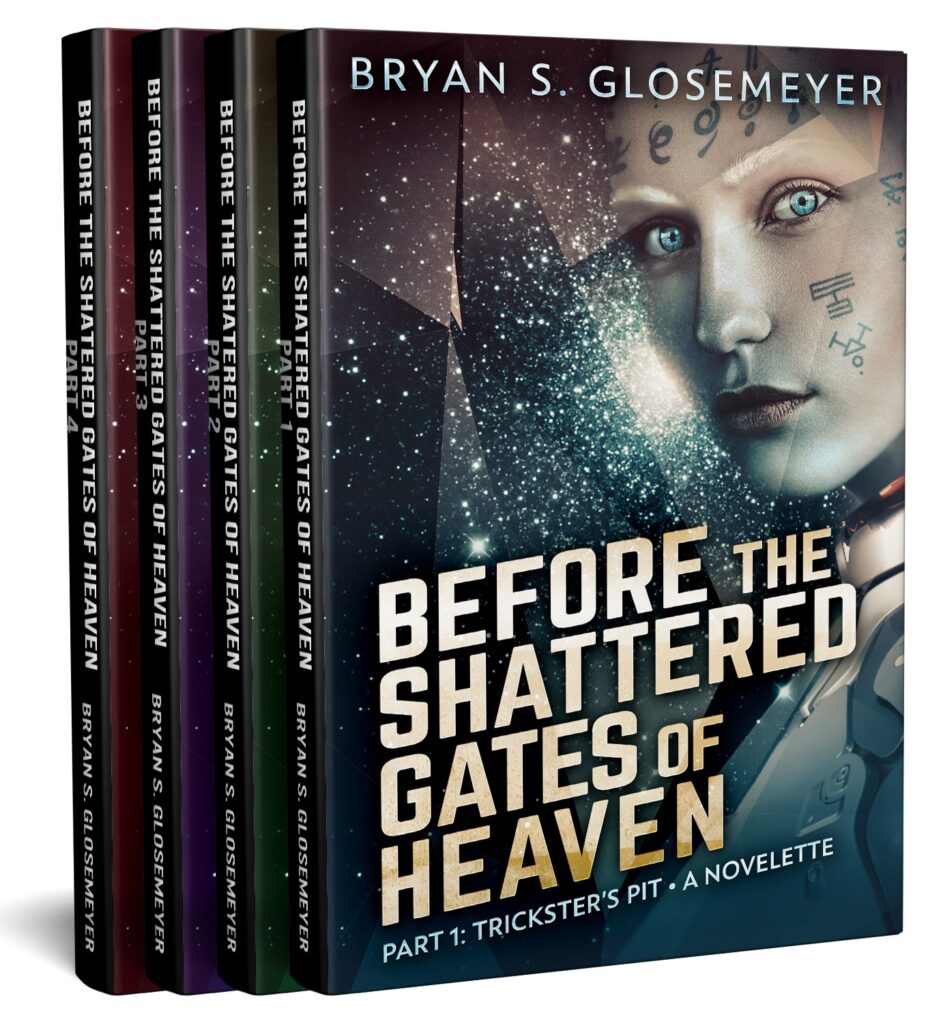 Before the Shattered Gates of Heaven: Shattered Gates Volume 1 Boxset

Bryan S. Glosemeyer
Buy Book: https://amzn.to/2VVEqjc
Website
Description
Growing up the lowest of the low in a cruel, alien underworld, Sabira Stargazer dreams of a life among the stars, conquering new worlds in the name of the Gods. To make her dreams come true, she must prove her faith and her abilities in the deadly fighting pits.
When a failed battle brings certain death and defeat, a chance encounter with emissaries from a distant civilization saves Sabira's life, but challenges everything she holds sacred. Confronted by shamanic visions and unimaginable revelations, Sabira must choose between faith and loyalty or mystery and liberation. The lives of everyone she loves, and of worlds across the galaxy, weigh in the balance…
---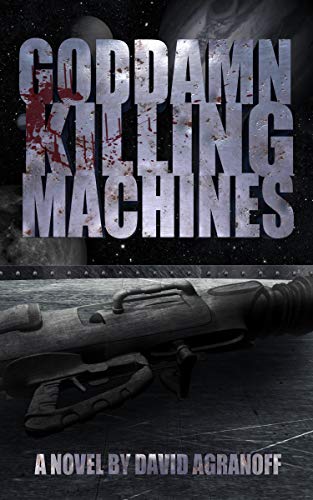 Goddamn Killing Machines
David Agranoff
Buy Book: https://amzn.to/2W1TqvU
Website
Twitter
Instagram
Description
Mercenaries, War Criminals, Interstellar Travelers … Killing Machines
Nick Jarvis thought he had escaped the life of violence. He and his squad of mercenaries; the notorious Goddamn Killing Machines, were wanted for war crimes on multiple planets.
After building a new life in the ruins of Earth, he had happily settled into being a father and husband.
But the U.N. needs the Killing Machines for one last dangerous mission. The choice is simple for Jarvis: rot in virtual reality prison or roll the dice on a mission cloaked in secrecy, for a full pardon. As the blood flows and the mission unfolds, Jarvis uncovers a truth that challenges his grip on sanity.
From the author of Punk Rock Ghost Story, Ring of Fire, and Co-host of the Dickheads PKD podcast comes a military science fiction adventure that puts the very nature of survival and reality in its crosshairs.
---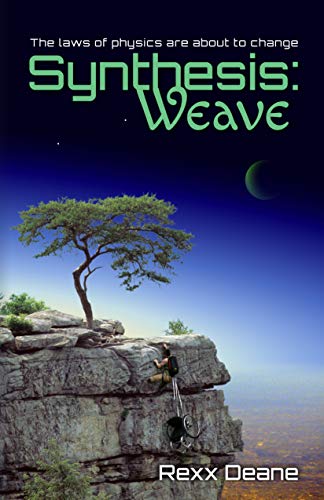 Synthesis: Weave
Buy Book: https://amzn.to/2Wed08z
Afterglow (Synthesis: Weave Book 2)
Buy Book: https://amzn.to/2Y5GJmw
Rexx Deane
Facebook
Twitter
Website
Description
The laws of physics are about to change …
A tsunami on a space station.
An explosion with no trace of the bomber.
Cyber-security expert Sebastian knows evidence doesn't magically disappear, yet when he and his colleague Aryx, a disabled ex-marine, travel the galaxy to find the cause, there seems to be no other explanation.
Can they unravel the mystery before his family, home, and an entire race succumbs to an ancient foe?
---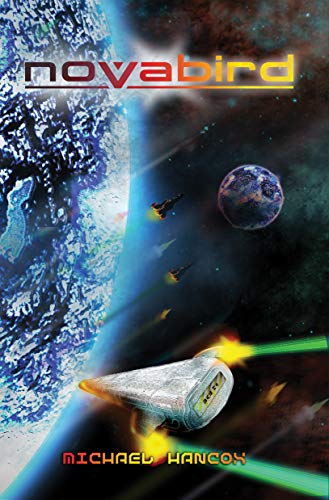 Novabird
Michael Hancox
Buy Book: https://amzn.to/2VTbKao
Facebook
Description
A dying star nears its supernova end. In a system inhabited by billions, their lives hang in the balance. Caught up in the ensuing chaos, freelance freighter pilot Leon Murphy finds himself thrown into the biggest mass evacuation in human history.
Facing horrendous flying conditions and treacherous bureaucracy, Murphy finds unexpected friendship in the form of pilot co-ordinators Marcus Escobar and Lorna Santos, plus, nine-year-old prodigy Zara Astashova. In a world of upheaval, they form bonds that will last a lifetime. But when Lorna and Zara mysteriously disappear during their own evacuation, Murphy and Escobar have little choice but to break the rules and go in pursuit, as the truth dawns about the horrific fate awaiting their friends.
In a race against time, Leon finds his loyalties tested to the limit, while Marcus's own secret and deadly past come to light.
---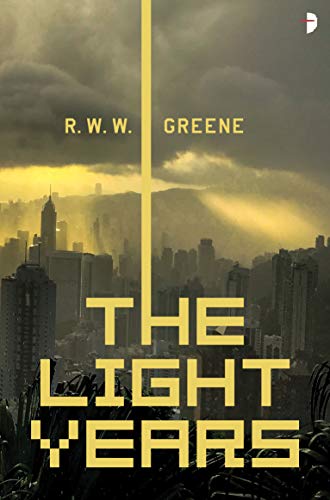 The Light Years
R.W.W Greene
Buy Book: https://amzn.to/35f4GcI
Website
Twitter
Instagram
Description
The captain of a family-owned starship arranges a marriage for her son in hopes of achieving faster-than-light travel and maybe, just maybe, marital bliss.
Before Hisako Saski is even born, her parents make a deal on her behalf. In exchange for a first-class education and a boost out of poverty, Hisako will marry Adem Sadiq, a maintenance engineer and self-styled musician who works the trade lanes aboard his family's sub-light starship, the Hajj.
Hisako is not happy when she finds out about the plan. She has little interest in the broken branch of physics the deal requires her to study, and is not keen on the idea of giving up her home and everything she knows to marry a stranger.
Sparks fly when Adem and Hisako meet, but their personal issues are overshadowed by the discovery of long-held secrets and a chance at faster-than-light travel.
---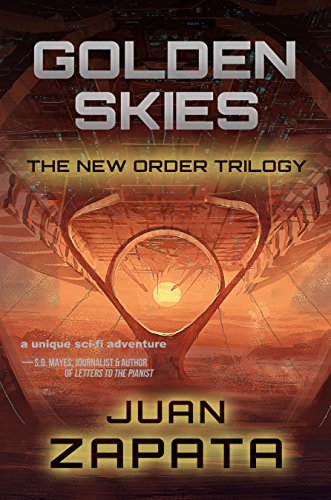 Golden Skies (The New Order Trilogy Book 1)
Buy Book: https://amzn.to/3bHzgOz
Twitter
Instagram
Facebook
Description
As a boy, Malik watched an army of religious zealots swarm his home town, slaughtering his people and running his beloved grandfather through with a black sword.
Nine years later, Malik still believes there's peace…somewhere. At least that's what he tells himself as his body is ripped apart by whips at a conversion camp. That's what his best friend whispers as he frantically creates new force technology and jetpacks to rescue Malik.
Yet when war bursts through the skies and the sky troopers, assassins, and heroes fall, when the world comes crashing down, Malik Zzoha stands amidst the sands to lead a band of friends and revolutionaries to face his tyrannical, zealot father, determined to free the people he loves.
Golden Skies is book one of The New Order trilogy.
---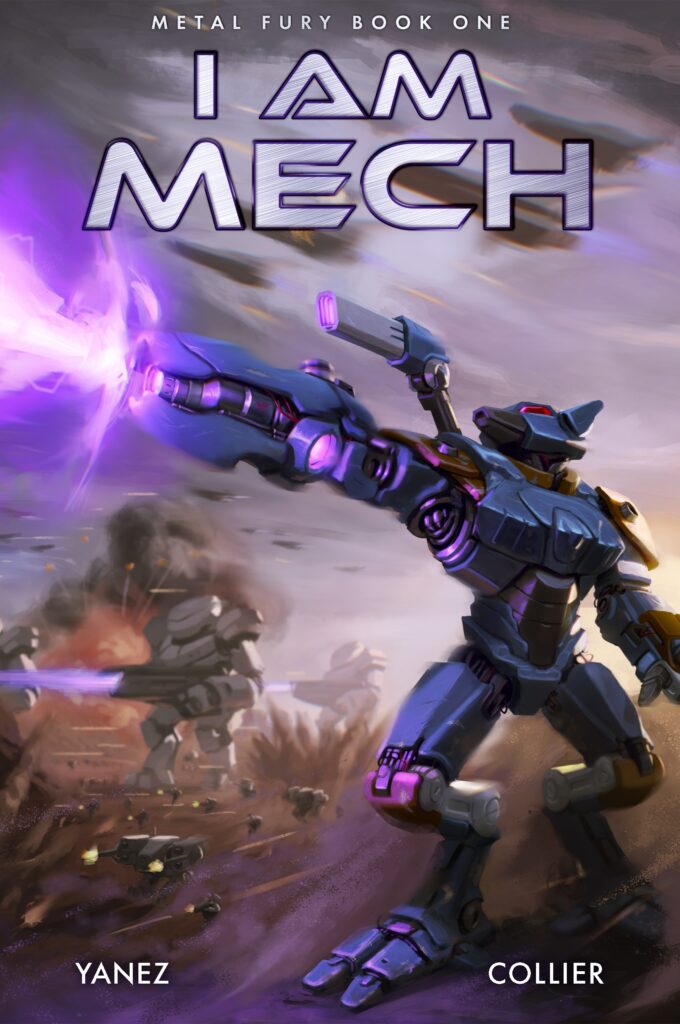 I Am Mech: A Mecha Space Opera Adventure (Metal Fury Book 1)
Stevie Collier
Buy Book: https://amzn.to/2yOmvCZ
Instagram
Facebook
Description
To stop this encroaching doom, the people cry out for a hero. Instead, they get Jack.
This ace mech pilot contends with legendary prophecies, ancient powers, and fickle companions as he sets out on an epic task to save his planet from a baddie hellbent on destruction.
Has his positive self-talk got him in too deep or will he actually pull through to do some good this time?
I Am Mech is a nonstop, rollercoaster ride of an adventure full of snarky humor and more than a few spit-out-your-drink moments.
---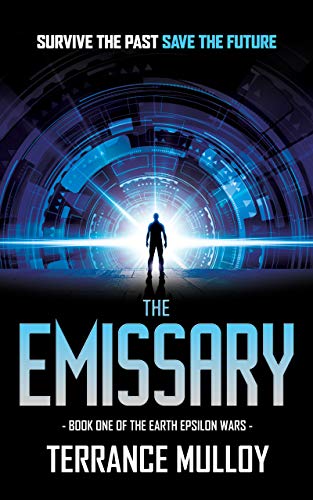 The Emissary (The Earth Epsilon Wars Book 1)
Buy Book: https://amzn.to/2yGPf0B
The Defector (The Earth Epsilon Wars Book 2)
Buy Book: https://amzn.to/2VEGAF3
Terrance Mulloy
Email
Website
Instagram
Facebook
Description
Arriving home after a harrowing tour of duty on a hostile alien world, USC Sergeant Matt Reeves has just learned the enemy – an insidious humanoid species known as the Wraith – may be preparing to attack Earth again. A widower with a nine-year-old daughter, Matt doesn't need any reminding of what's at stake. With much of Earth still in ruins, and its military forces stretched beyond capacity fighting an interstellar war, there is no way mankind could survive another invasion. Teetering on the brink of defeat, the United Space Command is desperate to find some form of leverage.
Enter The Emissary Program.
Matt learns the USC have been secretly experimenting with time travel to alter the outcome of the war – and they want him to be their next guinea pig – sending him back to Washington DC, forty-eight years before the invasion. His mission: help a small team of scientists locate a brilliant virologist, whose work may hold the key to eradicating the Wraith from existence.
Can Matt and his team successfully change the future and save mankind? Or will they learn the Wraith have already altered the past and won the war?
---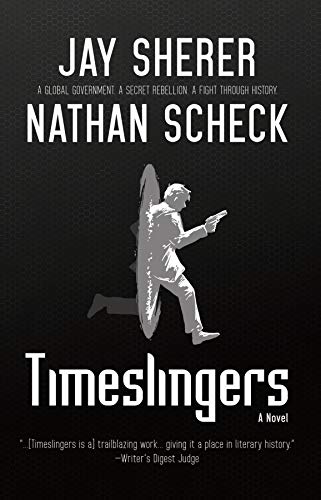 Timeslingers
Jay Sherer
Buy Book: https://amzn.to/2Y8bSG3
Death of a Bounty Hunter: A Supernatural Steampunk Western – Quarantine Edition
Buy Book: https://amzn.to/2VZC56R
Podcast
Facebook
Instagram
Twitter
Description
When governments and revolutionaries hold the keys to time, who is safe?
The Xi'an Liberation Society (XLS) banks on chaos. They exist to usurp the global Union government's power. Their methods toe the line between rebellion and terrorism…and they have just discovered a top secret Union project. Led by Marcus Kline, the XLS launches a calculated assault on history in order to annihilate the Union's future.
The only thing standing in their way is an elite team of time travel operatives: The Union Subdivision. But as the Subdivision attempts to preserve the past, they will reach their breaking point, and the clash of "timeslingers" will resound across centuries.
---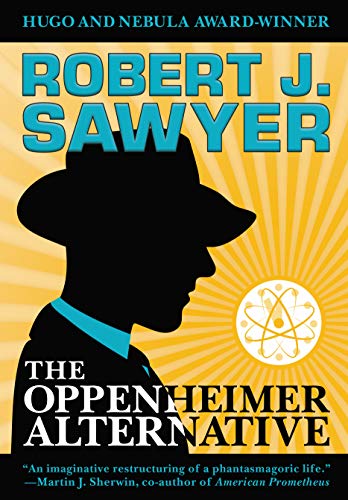 The Oppenheimer Alternative
Robert J. Sawyer
Buy Book: https://amzn.to/2zyrh8h
Facebook
Instagram
Twitter
Description
While J. Robert Oppenheimer and his Manhattan Project team struggle to develop the A-bomb, Edward Teller wants something even more devastating: a weapon based on nuclear fusion — the mechanism that powers the sun. But Teller's research leads to a terrifying discovery: by the year 2030, the sun will eject its outermost layer, destroying the entire inner solar system — including Earth.
After the war ends, Oppenheimer's physicists combine forces with Albert Einstein, computing pioneer John von Neumann, and rocket designer Wernher von Braun — the greatest scientific geniuses from the last century racing against time to save our future.
---